Toujours en rayon, le superbe New Teen Titans Games Graphic novel de Marv Wolfman et George Perez !
Découvrez une fantastique aventure des Teen Titans des années 80, l'Age d'Or de cette équipe qui comprenait Nightwing, Donna Troy, Starfire, Cyborg, Changeling, Jericho, Danny Chase et Raven !
Aux commandes de cet album, Marv Wolfman (créateur de Nightwing et l'Anti-Monitor, scénariste sur Crisis on Infinite Earths et de très nombreux titres DC ) et le regretté George Perez (dessinateur sur JLA vs Avengers, Avengers, Justice League of America, Wonder Woman, et bien d'autres encore...)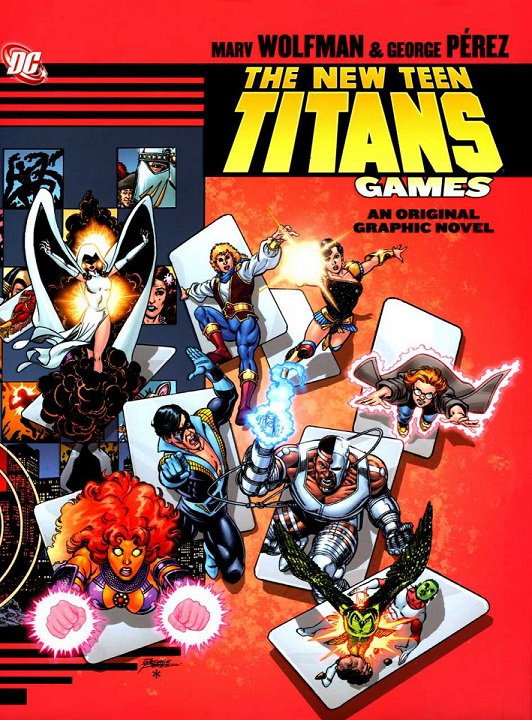 The new Teen Titans Games, par Marv Wolfman et George Perez
On l'appelle le Gamesmaster.
Qui il est vraiment reste un mystère, mais ce que le gouvernement sait de lui est suffisant pour les terrifier...
Son but est simple : attaquer la société à son point le plus faible, surpassant tout ses opposants...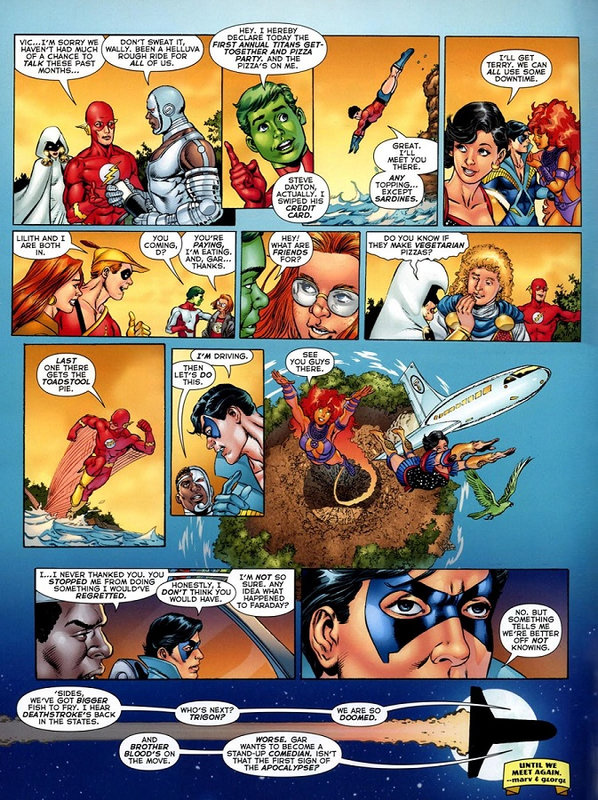 Les New Teen Titans se retrouvent impliqués dans son jeu mortel, et si ils perdent, une ville meure.
Est-ce que Nightwing, Cyborg, Troia, Starfire, Raven, Changeling et le reste des Titants seront capables d'arrêter le plan machiavélique de ce terroriste ?
Mais quand le mystérieux Gamesmaster exploite leurs secrets les mieux gardés ainsi que leurs faiblesses, les Titans risquent bien de perdre la partie avant même qu'elle n'ait commencé !