Nouvel arrivage de Pack VO, avec de très nombreux récits complets et séries complètes !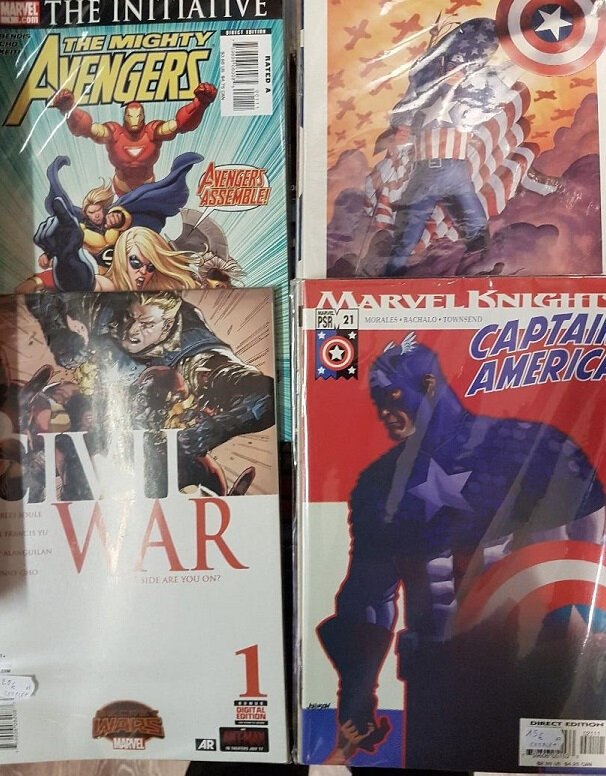 Mighty Avengers 1 à 11, par Brian Bendis, Frank Cho et Mark Bagley, avec les Avengers face à Ultron, une invasion de Venom et Doom !
Secret Wars Civil War 1 à 5, par Charles Soule et Leinil Yu, la guerre civile entre Iron Man et Captain America ne s'est jamais arrêtée, et nos héros se retrouvent sur le champ de bataille 20 ans plus tard !
Marvel Knights Captain America 1 à 16, par John Ney Rieber et John Cassaday, Trevor Hairsine, Chuck Austen et Jae Lee, avec 3 sagas complètes !
Marvel Knights Captain America 21 à 26, par Robert Morales et Chris Bachalo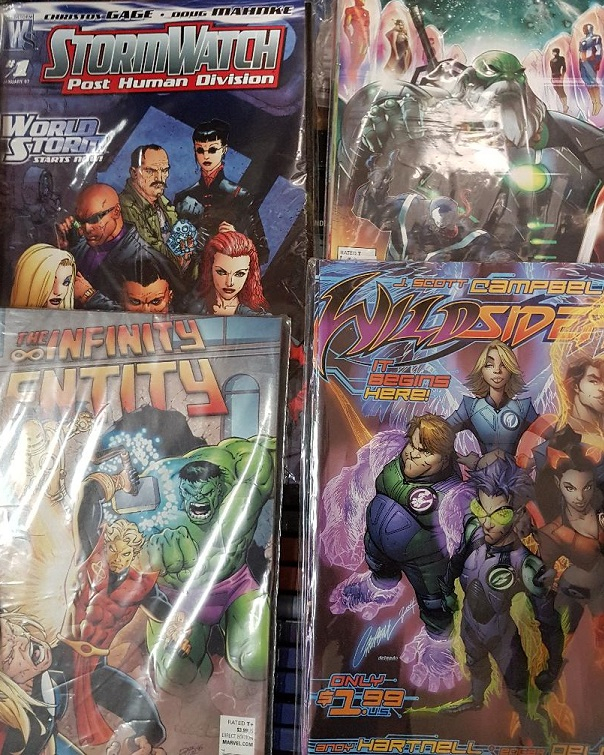 Stormwatch Post Human Division 1 à 12, par Christos Gage, Doug Mahnke et Andy Smith
Wildsiderz 0 à 2, par Andy Hartnell et J Scott Campbell
Contest of Champions 1 à 10, par Ewing, Medina et Marcellius
The Infinity Entity 1 à 4 variant, par Jim Starlin et Alan Davis, les 4 numéros sont en variant cover par Ron Lim
Hadrian's Wall 1 à 8, par Kyle Higgins, Alec Siegel et Rod Reis
Doktor Sleepless 1 à 13, par Warren Ellis et Ivan Rodriguez
Satellite Sam 1 à 15, par Matt Fraction et Howard Chaykin
Dominic Fortune 1 à 4, par Howard Chaykin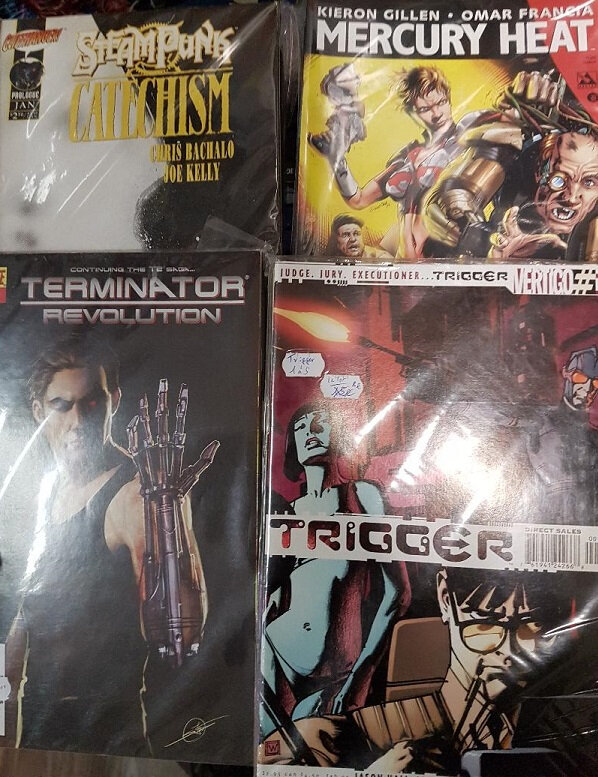 Steampunk 1 à 12 + Catechism, par Joe Kelly et Chris Bachalo
Trigger 1 à 5, par Jason Hall et John Watkiss
Terminator Revolution 1 à 5, par Simon Furman et Lui Antonio
Mercury Heat 1 à 12 + FCBD, par Kieron Gillen et Omar Francia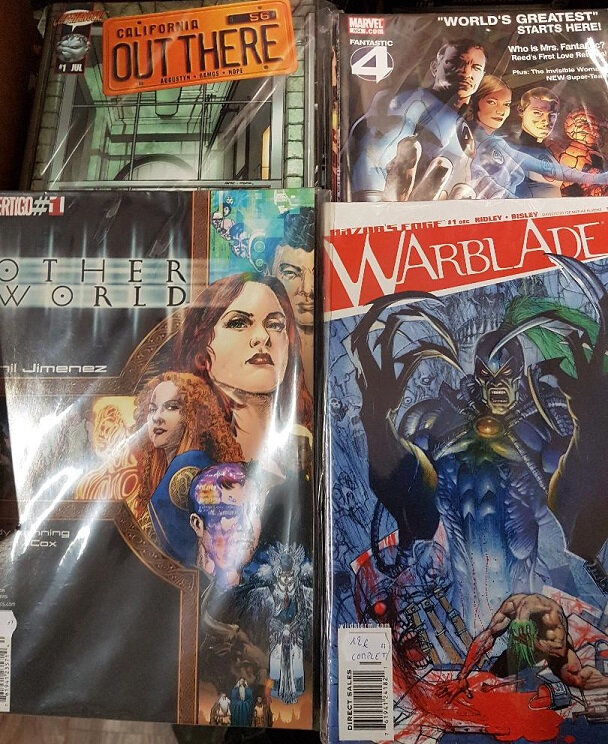 Out There 1 à 18, par Bryan Augustyn et Humberto Ramos
Other World 1 à 7, par Andy Lanning et Phil Jimenez
Fantastic Four 554 à 569, par Mark Millar et Brian Hitch, l'intégrale du run de Millar !
Warblade 1 à 5, par John Ridley et Simon Bisley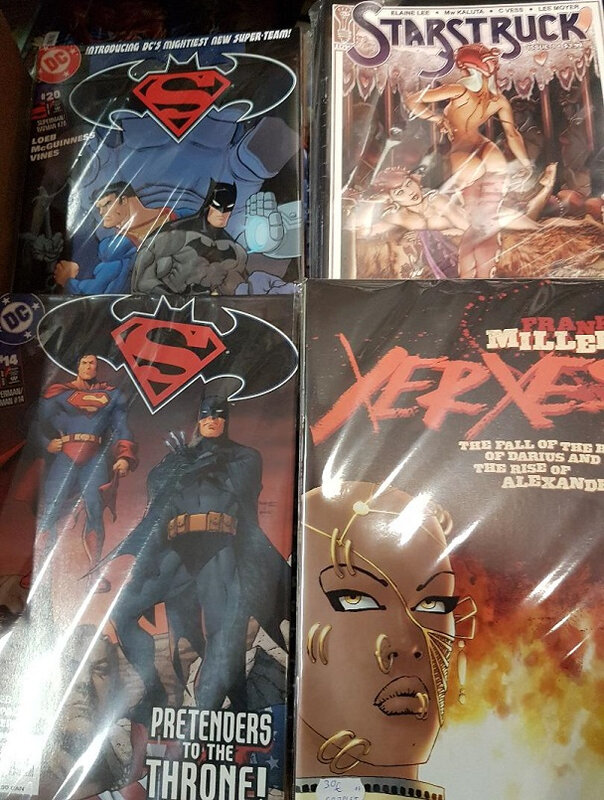 Xerxes 1 à 5, par Frank Miller
Starstruck 1 à 13, par Elaine Lee et Michael Kaluta
Superman / Batman 14 à 18, par Jeph Loeb et Carlos Pacheco
Superman / Batman 20 à 25, par Jeph Loeb et Ed McGuinness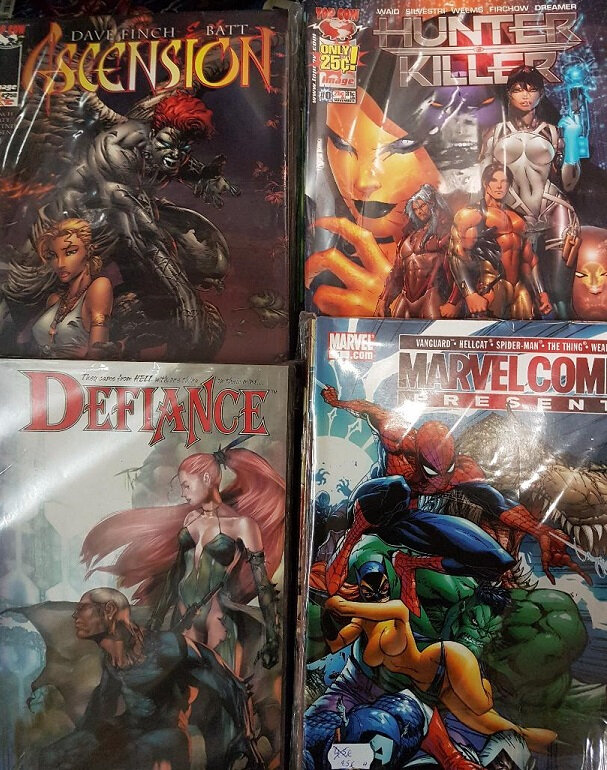 Marvel Comics Presents 1 à 12, l'intégrale de la série
Defiance 1 à 8, par Lee et Kang
Hunter Killer 0 à 12 + Dossier, par Mark Waid et Marc Silvestri
Ascension 1 à 22, par FinchChen et Boller
The Witching Hour 1 à 3, par Jeph Loeb et Chris Bachalo
Jonny Double 1 à 4, par Brian Azzarello et Eduardo Risso
Wetworks 1 à 15, par Mike Carey et Whilce Portacio
Switch 1 à 4, par Stjpan Sejic
Renato Jones Freelancer 1 à 5, par Kaare Andrews
Betty & Veronica 1 à 3 + Betty 63, par Adam Hughes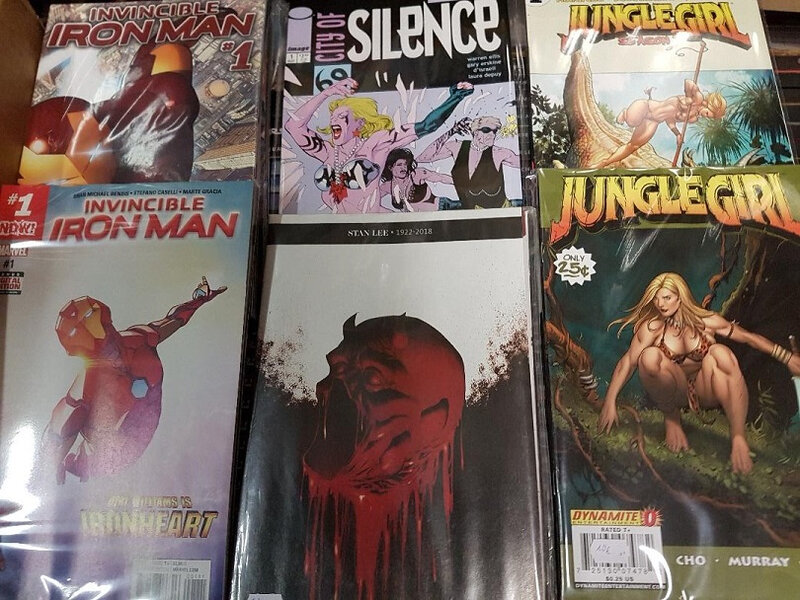 Jungle Girl Season one 0 à 5, par Frank Cho et Doug Murray
Jungle Girl Season 3, par Frank Cho et Doug Murray
Man without fear 1 à 5, avec Daredevil
City of silence 1 à 3, par Warren Ellis et Gary Erskine
Invincible Iron Man 1 à 14, par Brian Bendis et David Marquez
Invincible Iron Man / Ironheart 1 à 11, par Brian Bendis et Stefano Caselli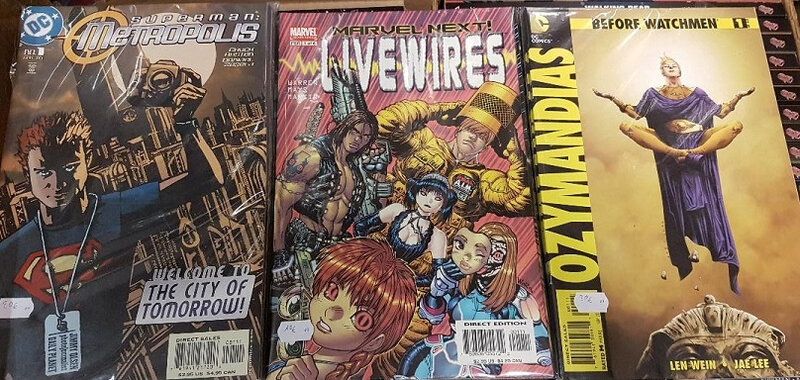 Superman Metropolis 1 à 12, par Chuck Austen, Danijel Zezelj et Teddy Kristiansen
Livewires 1 à 6, par Adam Warren et Rick Mays
Before Watchmen Ozymandias 1 à 6 + Dollar Bill, par Len Wein et Jae Lee, Len Wein et Steve Rude