En rayon, le premier numéro des X-Men de Jonathan Hickman, House of X / Powers of X !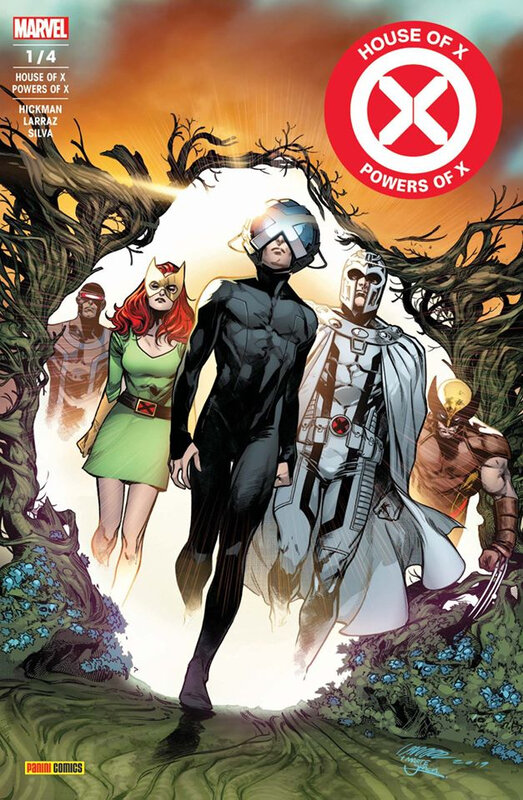 HOUSE OF X/POWERS OF X 1 (sur 4)

Auteurs : Hickman, Larraz, Silva

Mensuel, 104 pages, 8,90 €
D'où viennent ces plantes qui poussent à travers le monde entier et quel est leur lien avec les mutants ?
Quel est la nouvelle direction prise par les leaders des mutants, Charles Xavier et Magneto ?
Découvrez la série choc de Jonathan Hickman, Pepe Larraz et R.B. Silva qui redéfinit les X-Men pour les décennies à venir !

(Contient les épisodes US House of X 1 et Powers of X 1, inédits)